Best Choice Ceilings System
HBGT Ceilings is your begin for ceiling ideas, acoustic and decorate ceiling for commercial place.
Your Ceilings System Factory Development
Our Factory Established in 2002;
Export department was set up in 2009;
Up to 2022, we are still engaged in the production  ceilings system;
Production equipment and technology are the leading position in the local industry; the range of products is complete; the quality is stable;
Our sales team can communicate in English and have rich export experience to help you complete the purchase smoothly.
Production as Chinese standard
Factory Purchase/omitting middlemen
We provide accessories&guidance
Don't Take Our Word For It
Good Words From Good People
Best Customer Support Ever
Cooperation for 8 years, never considered changing suppliers. The sales staff of Hebei Gangtian are very friendly, timely and professional; the quality of their mineral fiber ceiling products has been very stable, in line with my requirements. Thank them for their support and hope to have a pleasant cooperation in the future.
I have always had confidence in their mineral fiber ceiling products. We have worked together for many years, and now we are friends. At the same time, they will help us purchase other building materials products, such as Ceiling Grid, PVC gypsum board and so on. They are an honest and reliable enterprise, and I like them very much.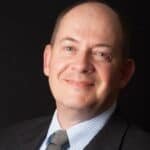 We help you to seize all business opportunities and trends
Confirm ceiling styles-Send samples-Place order
Why can we do fast delivery? Because our production equipment and technology are first-class, our output is sufficient to support your sales.
We can provide almost many styles of the ceilings system, we have more than 20 years of production and 13 years of export experience, which can be used as the cornerstone of your future sales.
Your trust is our future.
Please note: Your email information will be kept strictly confidential and our business staff will ensure that your private information is absolurely safe!.